| | | | | | | | |
| --- | --- | --- | --- | --- | --- | --- | --- |
| | | | | | | | |
(inédit !)
François de Roubaix
Self-taught, pioneer, atypical and attractive


40 years ago, film music composer François de Roubaix died in a scuba diving accident. He was a home studio pioneer and was among the first to ally electronic and acoustic sounds. Since 20 years, most of his works have been reissued on CD, and a biography was published. This page is a tribute to him. May it help some of you, English-speaking readers, to get curious about the so Frenchy François de Roubaix…
---

April 3rd 1939: Born in Neuilly-sur-Seine
1959: First music for a short movie
1965: First music for a feature movie (Les grandes gueules by Robert Enrico)
1971: Installs a home studio in his Parisian flat
November 21st 1975: Accidental death in Balearic Islands
1976: Posthumous César for best film music (Le vieux fusil by Robert Enrico)
2006: Release of a biography by Gilles Loison & Laurent Dubois
November 2015: 40th anniversary of De Roubaix's death. Release of a Tribute CD by Fred Pallem/Le Sacre du Tympan and a 'L'Essentiel' compilation CD by his son Benjamin
---
François de Roubaix's passage in the world of French film music was quick: ten years only from his first score (Les Grandes gueules, by Robert Enrico, 1965) to his last (Le vieux fusil, idem, 1975). But he left a strong print musically. To only quote a few artists and acts who owe de Roubaix a lot: AIR (Balade de Pénélope, J'ai dormi sous l'eau), Mellow, the Troublemakers, Sébastien Tellier, Vincent Delerm (who sings François de Roubaix dans le dos) and all those who sampled or copied François (credited or not) during the Nineties, from Stereolab to Carl Craig, not to forget Robbie Williams, MC Solaar, Dr. Dre, Kid Cudi, Missy Elliott, Lil' Bow Wow, Lana del Rey… De Roubaix is one of these few composers (with Rota, Morricone, Cosma…) whose music is immediately recognizable. There are melodic lines, modulations, sounds or chords unique to him. He's a French icon in Japan. But his fame seems limited in the English-speaking world. As a matter of fact, he never worked outside France.

THE ART OF JUXTAPOSITION
François de Roubaix was born on April 3rd 1939 in Neuilly-sur-Seine, a healthy Paris suburb. His father was a producer of institutional films (Les Films du Centaure), his mother was a painting artist. An optimistic, open and sharing person, François taught himself to play trombone, piano and guitar, and he loved jazz. He once studied at the IDHEC (French Director Cinema School), then tried several small jobs, but only music interests him. In 1959, his father produced a short movie directed by a young man, Robert Enrico, an IDHEC graduate. Assistant editor on the film, François offered to write the music for 'L'or de la Durance'. Everything went fine, and Robert and François became friends. On Enrico's next short movie, De Roubaix arrived in the studio with his guitar and a case full of crystal glasses he had borrowed his mother. In front of an astounded Enrico, he filled them with water, tuned them by ear, and played them, making very musical sounds, thus propelling the images (about the Thaumetopoea pine caterpillar) in another dimension…
This is already pure De Roubaix: a fresh approach, free of any a priori, interest for rare sounds, mix with traditional instruments, all this with the wit only those who weren't told 'you can't do this' can have. A few years later, Robert Enrico directs his first feature movie, Les grandes gueules, with French stars Bourvil, Lino Ventura and Marie Dubois. The action takes place in a sawmill in the Vosges mountains, which gives François de Roubaix the idea to use prominently wood percussions to harmonize themes played on the harmonica, on the Jew's harp or on the guitar. Orchestrated by Bernard Gérard (a Michel Magne assistant), he movie is a big commercial success. In Enrico's subsequent feature film, Les aventuriers, a music leitmotiv throughout the movie is called Logbook. Guitar arpeggios harmonize a superb whistled melody (de Roubaix was an excellent whistler too), laid on low strings pizzicato, alternating with a more obsessive section, with a piano playing rapidly in the low-midrange. A high-level scuba diver himself, de Roubaix illustrates a moving 'submarine burial' scene with weighty minor chords played on a church organ, upon which Christine Legrand (Michel's sister, she was a member of vocal groups The Double Six and The Swingle Singers) improvises a wordless cantilena. Many tears were shed in movie theaters…

A RICH SOUND PALETTE
We are then in 1967, and François de Roubaix's career is launched. He's 28 years old, and he's a real outsider in French film music world. The 'Nouvelle Vague' movement rejuvenated French cinema, old 'quality movie' directors are definitely out of fashion, as are their composers: Auric, Jarre, Honegger, Van Parys… replaced by Delerue, Duhamel, Jansen, etc. But these newcomers still are Paris Music Conservatoire graduates, and classically trained (even an iconoclast like Michel Magne!). Godard dared to ask jazz composer Martial Solal to write the music for À bout de souffle, Granier-Deferre hired Jimmy Smith, Malle hired Miles Davis, Vadim hired the MJQ or Thelonious Monk, but most of well-known Sixties movies (from Truffaut to Chabrol) have a conventionally-arranged score, often played by a symphonic orchestra. Nothing really new in there… Other commercial movies, mostly comedies (always the biggest successes in France!) have only poor music, light arrangements, weak melodies. Originality is needed! And De Roubaix has plenty of it.
Even if he's a jazz lover and player, François de Roubaix doesn't write specifically in this style. He uses an extended and untraditional sound palette, and plays himself most of the instruments (guitar, piano, flutes, percussions…), with his own musicality. «He would have taken musical sounds out of a rubber band», says Jean-Pierre Pellissier, his faithful sound engineer and friend, who recorded most of François' sessions in the Comédie des Champs-Élysées studio. On the physical side, de Roubaix doesn't look like his colleagues at all. His look is resolutely 'Seventies', with long blond hair, a wild beard, and assorted clothes (including leather jacket with fringes). A real hippy! But François is no dilettante. He's very methodical, demanding, hard to please on details, and even if he never learnt to direct an orchestra, his experience as a player allows him to have seasoned session musicians play like he wants, «à la de Roubaix!». By the way, de Roubaix deeply respected Ennio Morricone, who in turn praised him a lot. Both had more than one aspect in common…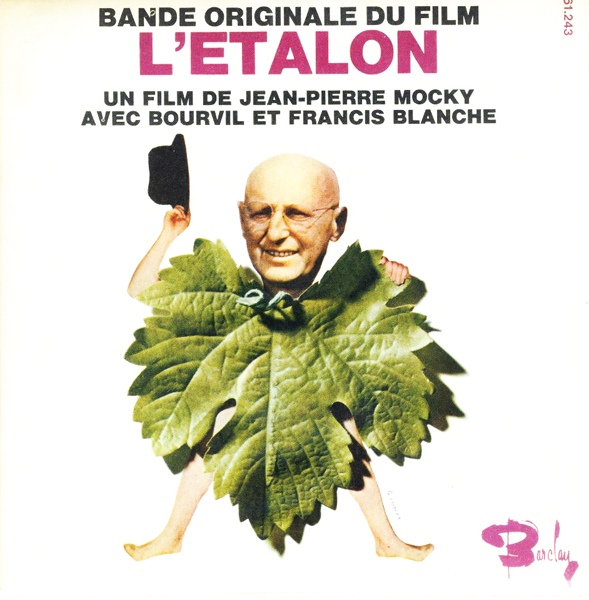 « HE COULD HAVE MADE A WHOLE SCORE WITH A RUBBER BAND ! »
Jean-Pierre PELLISSIER, DE ROUBAIX'S FAITHFUL SOUND ENGINEER AND FRIEND
SOUND TRICKS
In 1968, José Giovanni asks François de Roubaix to score Le Rapace: an action movie starring Lino Ventura, shot in Mexico, taking place in 1938 in an imaginary Southern America country. François got the idea to have his main theme sung and played by a Peruvian group called Los Incas, then very famous in France (remember El condor pasa?). Then again, he melts very 'folk-music oriented' colors (Andin flutes and guitars…) with unusual sounds, like marimba, Jew's harp, ocarina, prepared piano, electric guitars… Thus creating an undeniably South America-rooted music, but completely reinvented too. Jean-Pierre Pellissier edited, for the OST record, a very concise Rapace suite. A few artistically-placed scissors cuts, and in five minutes, all the movie ambiances are there.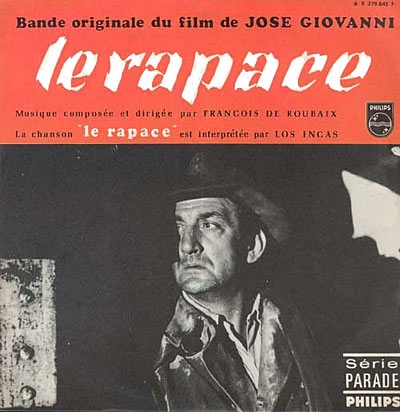 In the end of the Sixties, de Roubaix is very much in demand, for the most different directors: Melville, Delannoy, Mocky (La grande lessive, L'étalon, Chut!), Duvivier, Boisset, Herman, and of course Enrico… Always led by his inspiration, de Roubaix, sometimes helped by Eric Demarsan, chooses to use honky-tonk piano, New Orleans jazz, or acoustic guitar he plays with all his heart. Helped by his faithful friend Pellissier at the console, as self-taught and imaginative as de Roubaix himself, ideas flow, creating unheard sounds. What's this super-agile and shrilling trumpet playing the L'homme-orchestre theme? «A trombone, François's native instrument, recorded in half-speed!» And this demoniac piccolo flute, coming after the trumpet? «Same principle, but with a tenor recorder». Every electro-acoustic musician knows this technique, it was used before François by André Popp in the Fifties for example (Delirium in Hi-Fi), Michel Magne played a whole track at double speed in Les Barbouzes (1964) but this technique had never been heard like this in a film music!

A HOME STUDIO PIONEER
At the beginning of the Seventies, François wants to replace the Revox tape machines he worked on until now to produce his demos using rerecording. As a sound passionate and real pioneer, he sets up a professional quality recording studio in his rue de Courcelles flat's big living room. This is very rare at the time, expensive, difficult, and François trusts his friend Gérard Poncet, a saxophonist/arranger turned audio electronics specialist. Poncet builds several devices for François, and soon creates Freevox brand to sell them on a larger basis.
From now on, de Roubaix can use freely a 3M 8-track machine, an EMS VCS3 and an ARP Odyssey synthesizer, a Farfisa Pro electronic organ, an ARP Solina String Ensemble, several rhythm machines and a Wurlitzer electric piano. All these instruments are then rarely heard in movies… Moreover, François owns a baby grand piano and a collection of dozens of acoustic exotic music instruments he brought back from his trips around the world. They all hang on the living room's walls, to be easy to pick.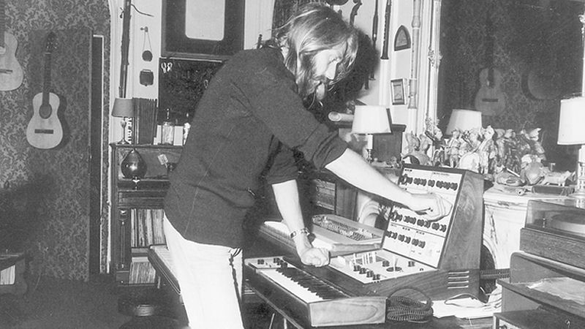 In 1971, synthesizers are still rare, and not really mastered by 'normal' musicians. Thanks to Walter Carlos' Switched-on-Bach (1968), Moog sounds are well-known, but in a classical repertoire, imitating acoustic sounds, and this will remain the case in A Clockwork Orange score (1972). De Roubaix creates original sounds with his keyboardless synths, sometimes evoking water or undersea landscapes, creating captivating ambiences, not excluding noisy effects if necessary. He goes further in timbre fusion, marrying zither and synths for example. This will inspire some of his colleagues, from John Barry (The Persuaders theme, 1972) to Nino Rota (Casanova-Fellini, 1976).
Thanks to his home studio, de Roubaix is free from time and money constraints when he composes music. He begins to work on his scores at home (mostly at night), then finalizes them with session players and Jean-Pierre Pellissier in regular studios (Davout, Studio 10, Studio Acousti, La Gaîté…). He can invite at his flat Brigitte Bardot or Alain Delon, for example, to rehearse, work and record songs for the films in his studio, without any pressure. Best example of this new way of working: the La scoumoune theme, completed in one night according to the legend, with a troublingly human-feeling barrel organ (in fact, several stacked bass recorder sounds) laid on mechanical noises, and a little naïve theme played on a metallophone, a child instrument. Then come synth parts which will become a de Roubaix trade mark. From the same period, Les caïds theme scares with dissonances, distorted sounds, interiorized violence. By the way, would the drum delay/echoes at the beginning of Dernier domicile connu (1970) have inspired Pink Floyd for their Zabriskie Point score (Heart Beat, Pig Meat)? François writes the scores for Les lèvres rouges and Morgane et ses nymphes, two erotico-fantastic movies in 1971, using distorted guitar sounds and cymbalum for the first, more traditional/jazzy do for the second.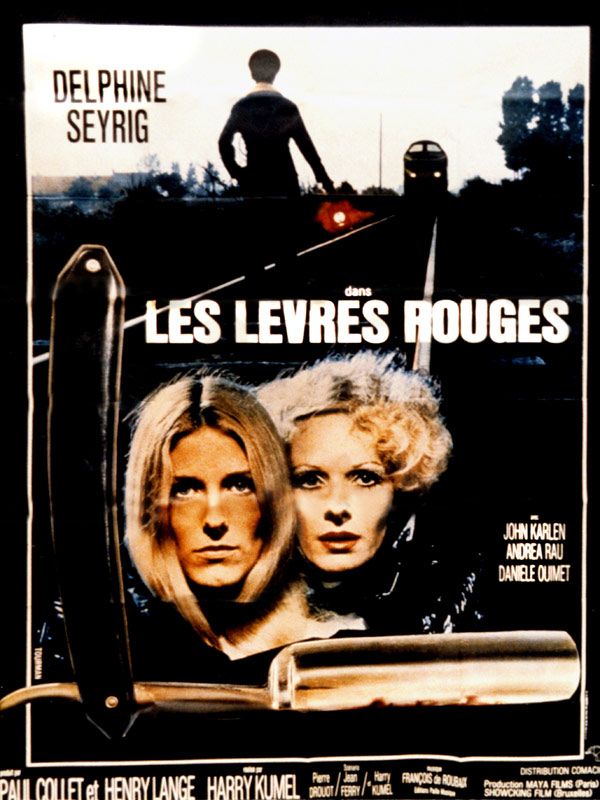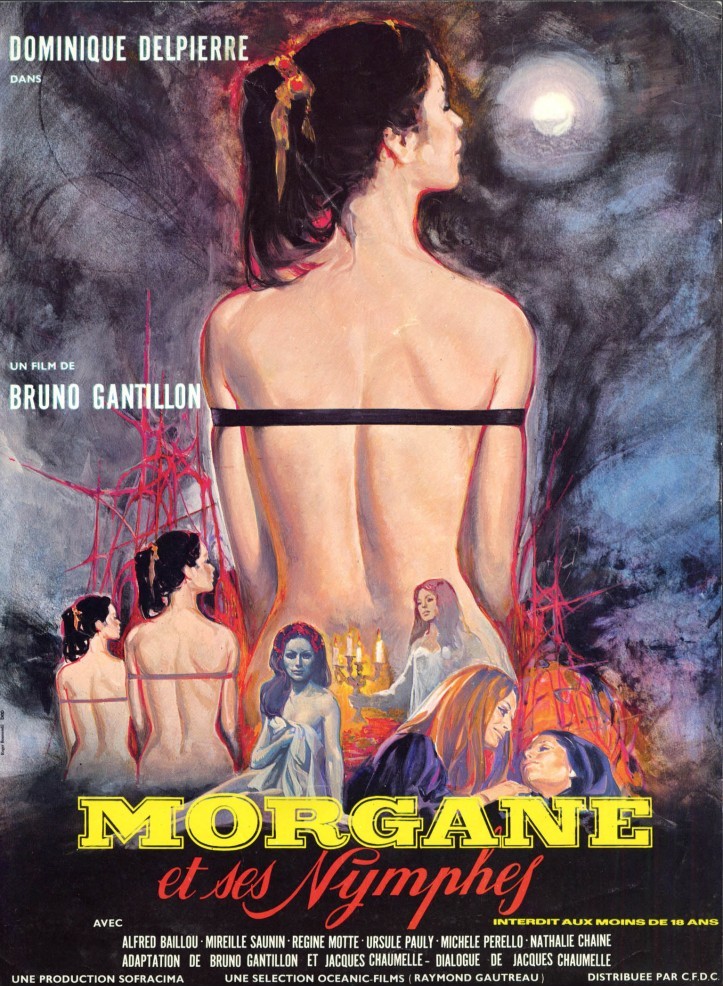 A MISSED ENCOUNTER
In 1973, several directors he used to work with fail to call François for their upcoming movies. Economic crisis hits hard low- and mid-budget movies. So de Roubaix tries to enter the French pop song world (after all, Johnny Hallyday, Nicoletta, Mireille Darc, Annie Philippe and Serge Reggiani already sang his music!), to no avail. As a result, even if he had rarely worked for TV before (Les chevaliers du ciel, Les secrets de la Mer Rouge, Pépin la Bulle…), he now accepts 'alimentary' work, like TV shows or series incidental and theme music. At this time, a young TV director called Josée Dayan films de Roubaix at work in his home studio – some sequences can be seen on François de Roubaix official Web site. One of the few remaining testimonies of the composer in his own world…
In this creative period, let's remember La mer est grande, Les secrets de la Mer Rouge (two seasons, 1968 and 1975, which perfectly illustrate de Roubaix's musical evolution) and above all Chapi Chapo, an Italian animated series for kids. François' completely nutty music perfectly fits the two eponymous puppets' jerky movements. Their noises and monosyllables get distorted using the double-speed technique, and de Roubaix plays at the same time honky-tonk piano chords, adds tap-dancing steps, looped bass synth patterns with synth chords and echoes. He even includes incredible noises made with a scuba diving tube…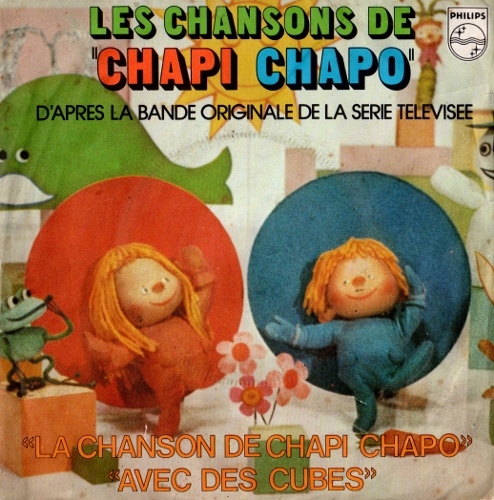 In 1974, de Roubaix gets asked by his idol, Commandant Cousteau himself, to write a score for a movie dedicated to the Antarctic continent. Over-motivated, de Roubaix spends sleepless weeks in his studio and creates an incredibly sophisticated music. Complex electronic sounds, echoes, various effects, unheard-of themes and time signatures, audacious harmonies: without a doubt, this is de Roubaix's most original, most accomplished, most promising work. Alas, it baffles the Commandant, who prefers to illustrate his images with more conventional Ravel music. François is very disappointed, lives a difficult period, and tells one day to Pellissier: «You know, Jean-Pierre, I'm fed up with my synths, I'm going nowhere working at home. I need to go out, to be in contact again with real musicians ». A few TV films and series later, Robert Enrico gets back to François (he had trusted Morricone on his previous movie) and will give him the occasion to work with an orchestra again…

DEAD UNDER THE SEA

Enrico's movie, starring Philippe Noiret and Romy Schneider, takes place at the end of the Second World War, and is inspired by the Oradour-sur-Glane village slaughter by the Nazis. The plot inspires François de Roubaix, who writes one of his most perfect themes. Its two sides reflect the two main characters: a piano line in the bass register for Noiret, another higher and further for Schneider (still using the double speed trick, with ping pong delay added!), freely dialoguing on a limpid string arrangement and a light and catching 'swing'. In parallel, as a sound designer pioneer, de Roubaix creates with his synths strange and frightening electronic sounds, associated in the movie with the death-carrying flamethrowers used by the Nazis. Recording is done with Jean-Pierre Pellissier at the Comédie des Champs-Élysées (just equipped with a Freevox mixing console, designed by Poncet!) and in François' home studio.
Le vieux fusil premieres in August 1975, and meets a huge public success. A new momentum in François's, but he prefers to take some rest. After some sessions for Commissaire Moulin TV series, he takes some holidays in Balearic Islands with his family. One evening, he dives in an underwater cave, to complete a photography book he wants to publish. He's accompanied with a friend, but both don't come back. On this November 21st, 1975, de Roubaix was only 36-years old. A few months later, his Vieux fusil music gets the first César (French equivalent of the Academy Awards) for the best film music. His father Paul takes the trophy on behalf of his son.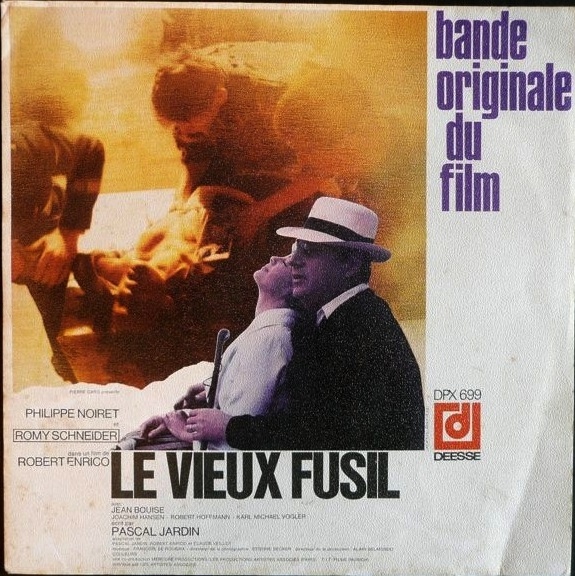 De Roubaix fans often wonder how he would have evolved had he lived longer. He only knew crude electronic instruments and primitive studio techniques. What way would he have gone with polyphonic synthesizers, MIDI, digital synths and samplers? Symphonic, like Vangelis? More repetitive, like Klaus Schulze? More commercial, like Jean Michel Jarre (legend says he visited de Roubaix two years before Oxygène)? More hybrid like Hans Zimmer or Tevor Jones? At 70+ years now, how would he work with today's computers and soft synths? How would he have dealt with the contemporary musical trap: all tools exist, all possibilities seem open and endless, but the machines themselves seem to sterilize any creative spirit in return… For sure, François de Roubaix probably wouldn't have let himself led by machines: he would either have dominated them or refused them, but still created 'à la De Roubaix' music...
A really atypical musician, with a strong personality, François de Roubaix didn't have any 'direct' disciple. On some aspects, Yann Tiersen (playing many instruments, naive approach, home studio, concision, working alone, marrying acoustic timbres), on others Éric Serra (electronic 'wet' sounds, attracted by the sea). And today, every film music composer mixes electronic timbres with orchestra sounds (Hans Zimmer, Howard Shore…). Many famous composers work at home in their home studios. François de Roubaix music may seem technically dated, but they remain as original as ever, arising real emotions. Simple and obvious themes, served with imaginative arrangements, and one can learn a lot about delays or synth sounds by listening to his melodies.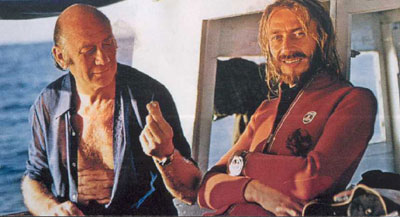 En revanche, l'aspect technique de son travail a fait école : tous les grands noms de la musique de film hollywoodienne, de Hans Zimmer à Howard Shore, mêlent désormais sons synthétiques (conventionnels) et sons orchestraux (tout aussi conventionnels), et presque tous les compositeurs de musiques de films possèdent ou ont possédé leur home studio, où ils maquettent ou font parfois du définitif. Si la réalisation technique et les sonorités de certaines musiques de François de Roubaix paraissent parfois datées aujourd'hui, elles restent aussi originales qu'au premier jour, et l'émotion qu'elles suscitent demeure intacte.
In the Eighties and in the Nineties, François de Roubaix records were sometimes hard to find. Barclay released, in 1976/77/79, three compilation LPs assembled by Jean-Pierre Pellissier, Les plus belles musiques de François de Roubaix. Vol 1 and 2 were reissued on CD in 1990. Then nothing until a double compilation CD (Odéon) in 1998, followed by two anthologies on PlayTime label. La Scoumoune appeared on the CAM Italian label.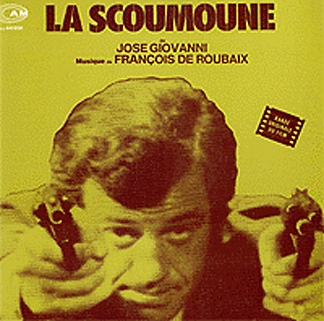 In the Noughties, Stéphane Lerouge, a French film music specialist, reissued many complete scores, on Dreyfus Musique (Diaboliquement vôtre/Adieu l'ami/Tante Zita/La Blonde de Pékin end  Les secrets de la Mer Rouge) then in his Écoutez le Cinéma! collection (Universal Jazz): Boulevard du Rhum, , L'homme-orchestre, Dernier domicile connu/Le Rapace, Les grandes gueules/Ho/Le vieux fusil/Les Caïds, La grande lessive/L'étalon, Le monde électronique de François de Roubaix, Les Aventuriers/Le Samouraï, Le monde électronique Vol 2 and Chansons de films. François's music is included in a huge number of 'easy listening' compilations. French micro-label Music Box Records (musicbox-records.com) delved into François de Roubaix's personal archives (thanks to his daughter Patricia) to release world premieres: Courts métrages,Comment les séduire/Les strip-teaseuses/Les combinards, À vous de jouer Milord. All the Ecoutez le Cinema and Music Box Records include French/English booklets.
To commemorate the 40th anniversary of de Roubaix's death, six new releases were published in November 2015. L'essentiel de François de Roubaix, a compilation by his son Benjamin, and François de Roubaix by Fred Pallem et le Sacre du Tympan, a contemporary reinterpretation of well-known themes by De Roubaix, both released on Universal. Music Box Records released Commissaire Moulin, the last recording ever made by François, for a French TV series, just before he left for the Baléares. Plus, in Japan only, L'homme-orchestre and Le Samouraï (complete version) were reissued on SACD (Rambling Records). Let's not forget a double LP: L'Antarctique et autres séances électroniques rue de Courcelles was published on the Belgian label WeMe Records (http://www.mewelesite.be/).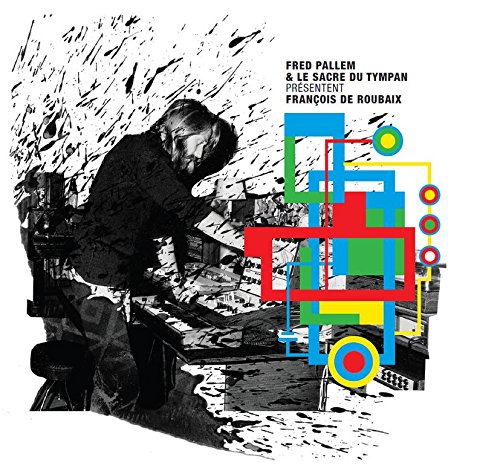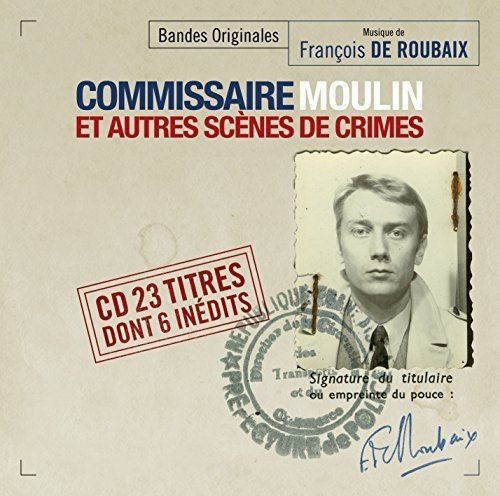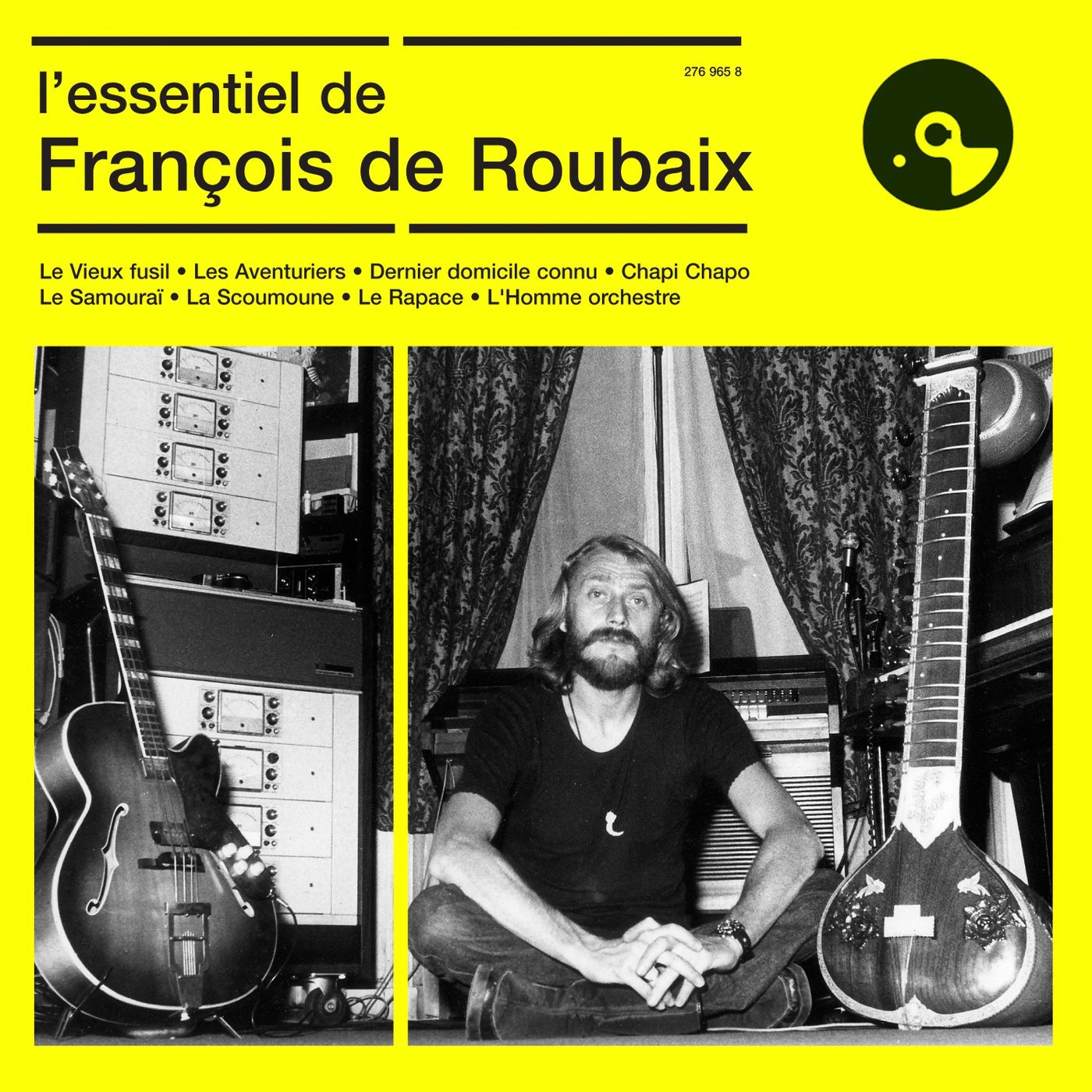 Back in 2006, Chapitre Douze (www.chapitres12.com) published an exhaustive biography written (in French) by Gilles Loison & Laurent Dubois: François de Roubaix, Charmeur d'émotions. A coffee table book, almost 600 pages, in a box with CD et DVD. It's out of print.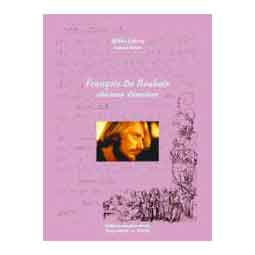 There's another book about de Roubaix available, 167 pictures with some text: "musique François de Roubaix", by François Louchet & Gilles Loison. Hard to find, it's a self-published book.
Site Web : www.francoisderoubaix.com

Franck Ernould
*

---
Dernière mise à jour : le 11 mars 2016
© 2016 Franck ERNOULD